About Us
Learn about L-J Ranch and the family behind the Colorado property.
Paul spends his days tending to the property and all of the business operations that keep it thriving.  Be it gathering cows, working with local brewers, irrigating the hay fields, processing firewood or hand-delivering ground beef – you won't find him without a smile on his face while doing so.  He's the kind of guy that would give you the shirt off his back, and his reputation of lending a hand to anyone in need proceeds him.  He serves as the Board President for the Schroder Irrigation Ditch, as well as a seat on the Upper Pine Fire District board.  He is passionate about helping the community of Bayfield continue to grow in the right way, and constantly looks for opportunities for L-J Ranch can contribute to that dream.
Alongside homeschooling their two children Krii focuses her efforts on marketing and customer relations for  L-J Ranch.  Most days you'll find her dreaming up new ideas for the property and sharing it all with her community on social media.  She puts her whole heart into everything she does and has yet to find a dream that's too big.  Most of her efforts are focused on her Rodan + Fields organization, which has been a defining factor in their ability to pursue all endeavors.  She is passionate about changing skin and empowering men and women across the world as travels to connect with her team that spans across the US, Canada, Australia, and Japan. 
"We always dreamed of owning a place like this, and now we wake up every day with a deep sense of gratitude to be able to call L-J Ranch our forever home.  We feel so blessed to watch our children grow up here, and will continue to develop ways to build a legacy ranch that lasts for generations to come.  We share a passion for giving back, and are constantly looking for ways to pay it forward in the community that has supported our dreams from the beginning."
Your Colorado Wedding Venue
We decided that the beautiful Colorado nature of our property should not be kept to ourselves. See how your wedding can be held at this stunning location.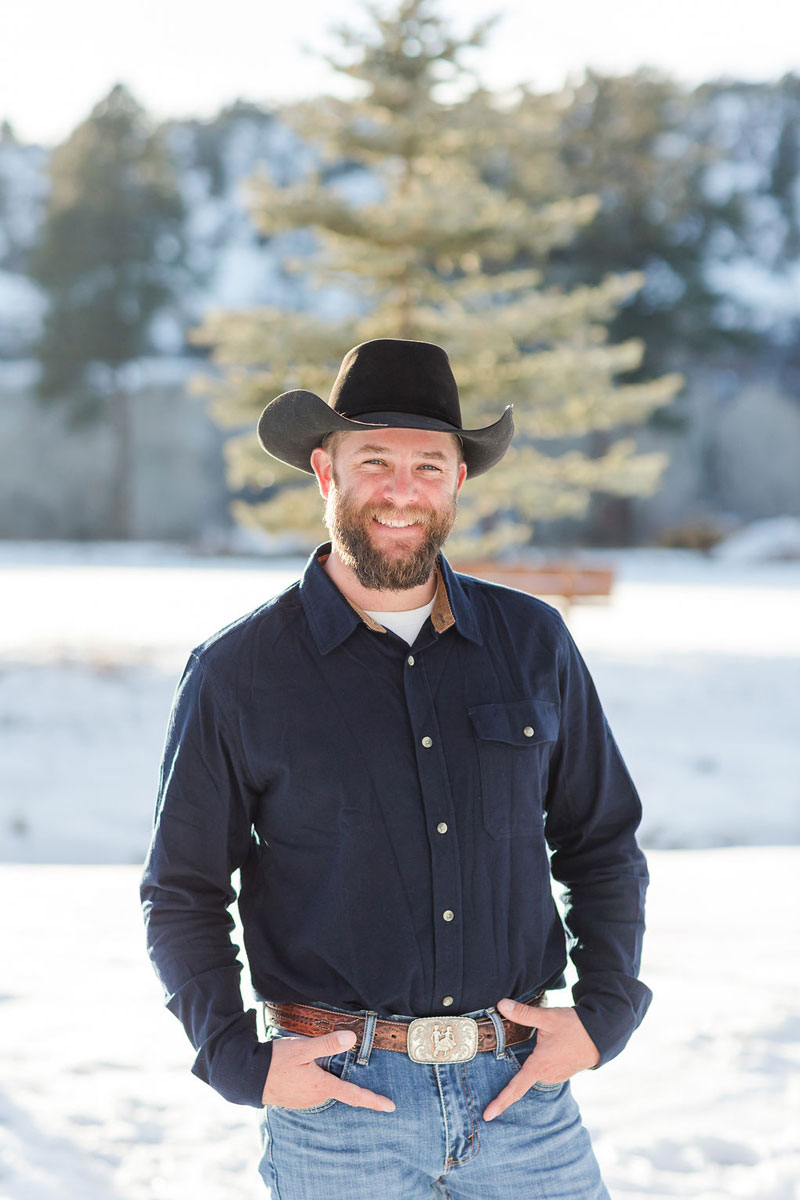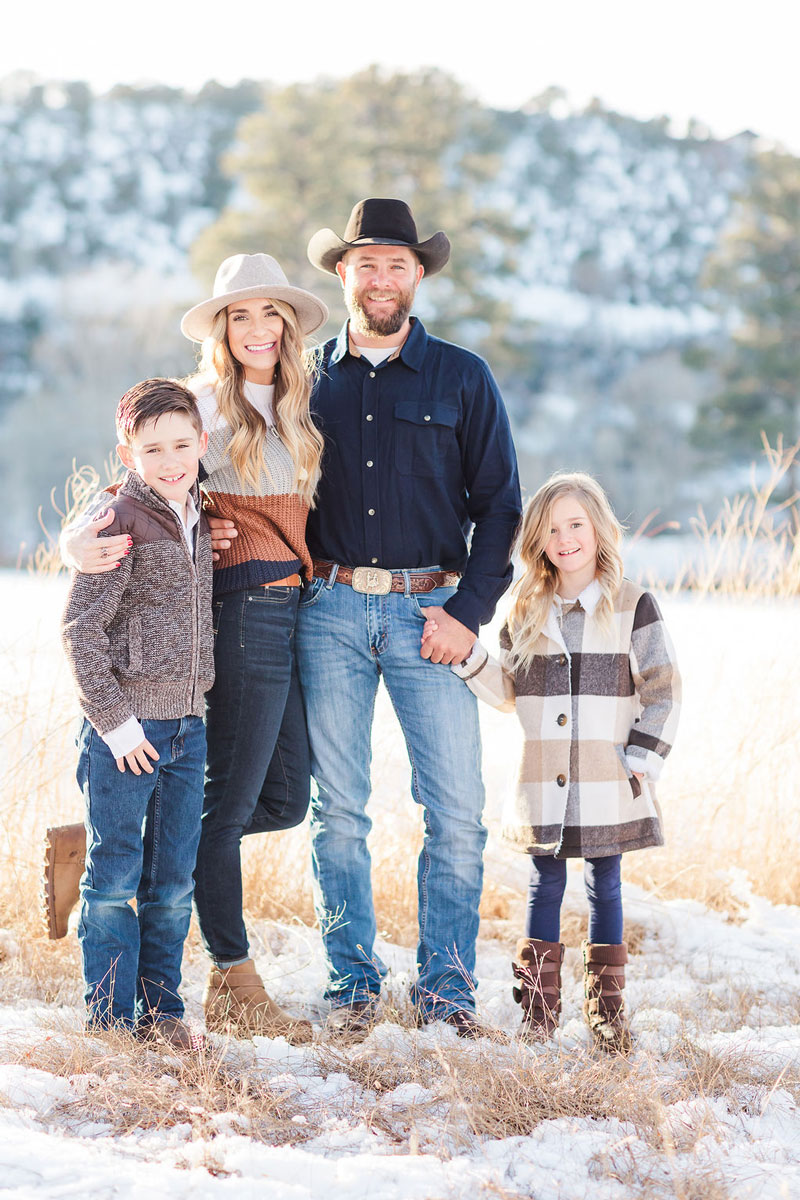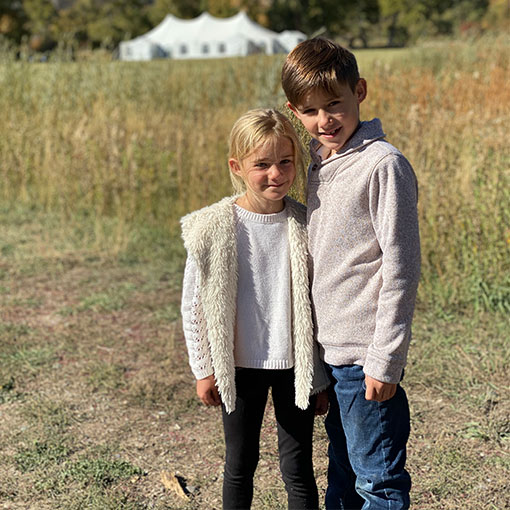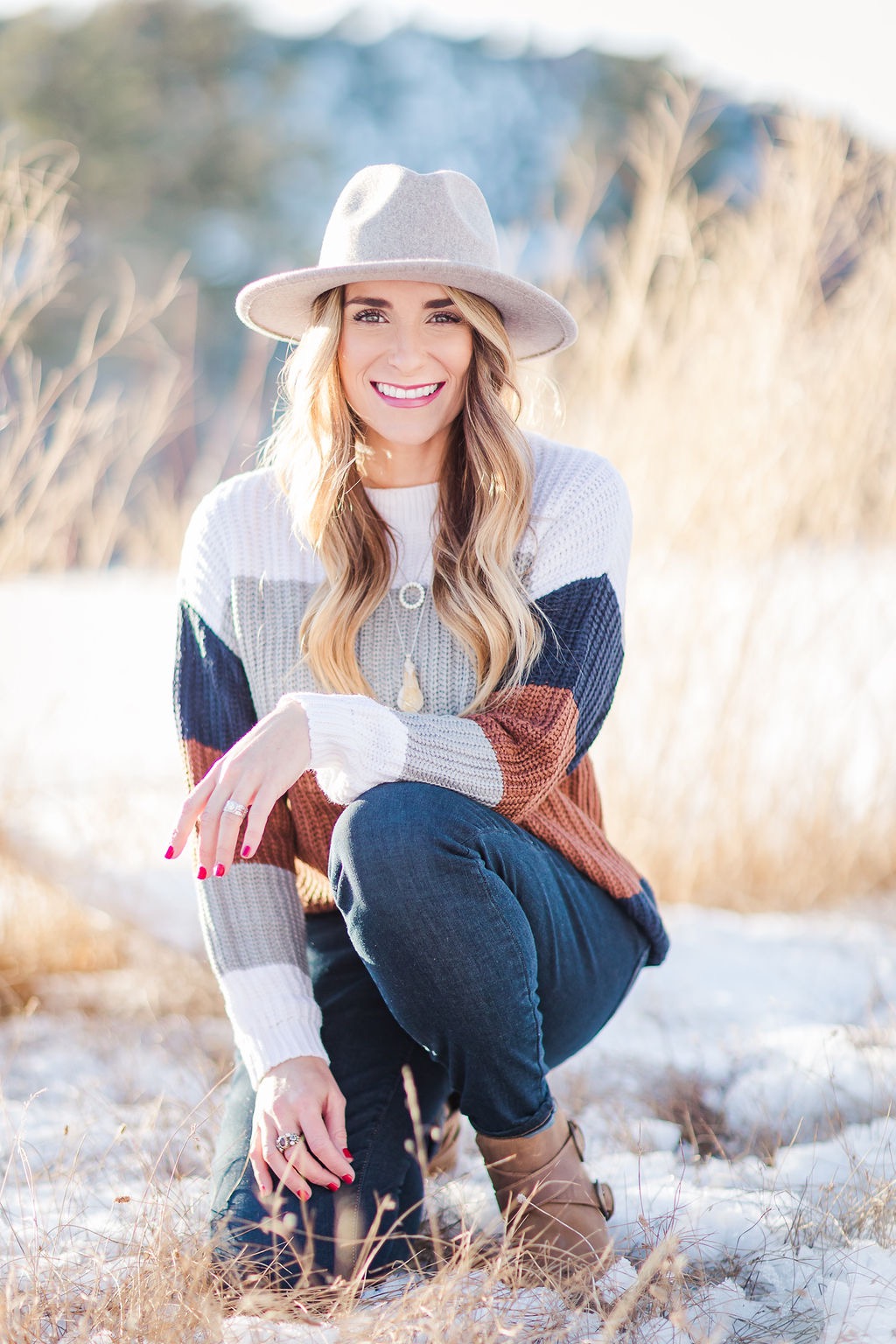 People tell us all the time that our love story should be a movie because the first chapter sounds like it's straight out of one…
I grew up playing a horse sport called Polocrosse, and for the majority of my life, I traveled the world with my family representing the USA team. I was playing in a match in Durango CO when my horse flipped over backwards with me, breaking both my neck and my back.
The doctor told me I was a centimeter away from being paralyzed from the neck down, when I looked over at the handsome Firefighter EMT who was taking care of me and told him I loved him. My family laughs now because Paul never left my side from that moment on, and 29 days after my accident he proposed. We were married 9 months after that, and one week after our wedding Paul was offered the caretaker position on the ranch.
Paul and I were both born and raised here, and through his local connections, he heard about the position and saw it as a beautiful opportunity for us. In 2008 we moved onto the ranch and into the historical cabin that is recognized as the oldest lived-in structure in LaPlata County.
The Ranch was in desperate need of love as it had been neglected for many years. From the day we set foot on the property we treated it as if it were our own, knowing very well that owning a piece of land like this felt like an impossible dream but this was the next best thing. As we began to grow our family, we constantly looked for business opportunities to support the ranch and have worked hard to develop that vision ever since.
For years we poured our heart into every project, every acre, and every idea that we believed in. We turned our backyard into a wedding venue, helped develop Pine River Hops to provide our community with a locally grown product for craft beer enthusiasts, began to sell our ground beef locally, and increased hay production to the largest the property had ever yielded.
In 2014 I was able to retire as a Certified Wedding and Event Coordinator after partnering with Rodan + Fields and experiencing unprecedented growth in that business opportunity. Our team of entrepreneurs stretches far and wide across the US, Canada, Australia, and Japan as we continue to share the #1 Skincare Brand with our network.
After care-taking the ranch for 10 years, in January of 2019 our larger than life dream came true and we went from caretakers to owners. Our vision, for now, is to continue to develop ways to provide value within our community and create a legacy that lasts for generations to come.